Pre-programmed autonomous water sampler
AWS1000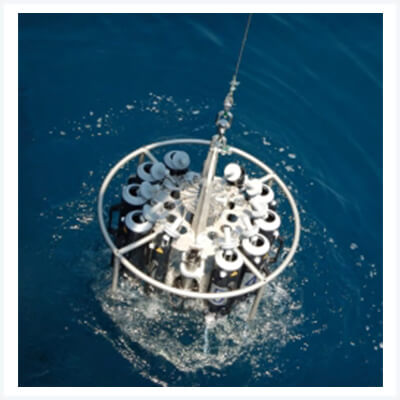 A compact and affordable water sampler system carrying up to 10 water sampling bottles of 2 L and/or 5 L was designed to be used in many different conditions, including in small vessels equipped with a crane (we recommend a crane that is able to lift at least 300 kg). The system has a built-in pressure sensor, but it was also designed to be equipped with our CTD instrument from ASTD series that allows for more options of sensors to be used and simplifies upgrades when necessary.
The CTD and the water sampling bottles can be easily attached and/or detached from the frame which allows for different configurations and also an expedite maintenance.