Optical Dissolved Oxygen Meters
Model OD-10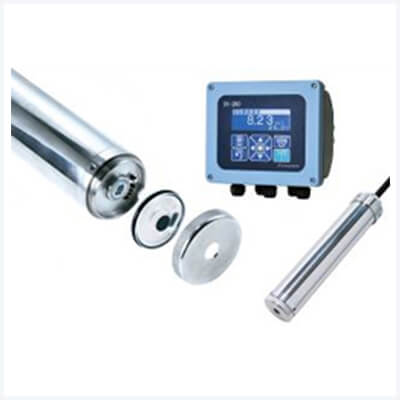 It can be used for controlling aeration air volume in sewage treatment plants and measuring dissolved oxygen as an index of pollution in rivers.
Features
1. A method that measures the light lifetime (light emission time) that is not easily affected by light intensity. Stable measurement is possible for a long time.
2. Since oxygen is not consumed during measurement, it is possible to measure liquids without flow velocity.
3. Consumable item is only the detection membrane, so maintenance is easy.
4. A memory IC is built in the detection membrane, eliminating the need to set data when replacing the detection membrane.
5. Easy operation is realized by iconizing the operation switch.
*The contents may change without notice. For more information,please contact us.