An optical sludge density meter that is ideal for measuring sludge density in sewage treatment plants.
Since it uses an LED light source, there is no need to replace the light source.
Equipped with an automatic cleaning mechanism as standard, which does not require maintenance.
Dual scattered-light Sludge Density Meters
Model SD-50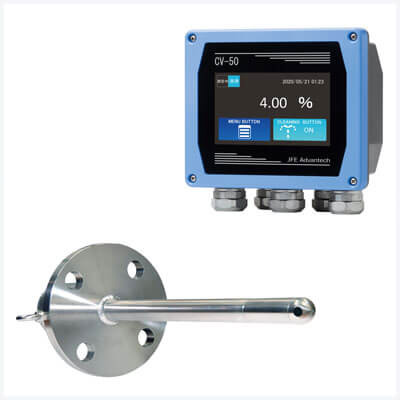 The effect of sludge color is automatically corrected. It is also possible to measure black sludge.

Features
1. Stable measurement of black sludge with a dual wavelength composite light source.
2. The function of preventing sludge from adhering improves maintainability.
3. The converter has improved operability and visibility.

*The contents may change without notice. For more information,please contact us.